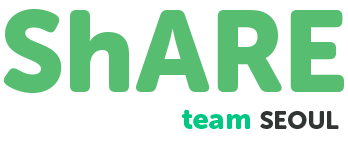 ShARE-Seoul
2018  Spring Semester
29th Recruitment
1. The DUE DATE for this application is Friday, March 9th, 9:00 PM.
2. Your entry should be based on facts and your own experience.
3. Two short essay questions are included at the end of this application form.
4. ShARE-Seoul requires its members to be active for two consecutive semesters including one break between the two semesters.
The official ShARE membership is given only to those
who fulfill the minimum requirement of two semesters.
5. If you have any questions while filling in your application form,
please contact us by our Kakaotalk Plus Friend ID: @share

*This application form cannot be saved during the process.
Apply to ShARE!